I've wanted a turntable for a while and recently my wife has been expressing some interest. I wanted something that wouldn't damage records, would need little to no maintenance, would sound good, would be easy for family members to use, and would be affordable. At the low price of $233 on Amazon, the AT-LP120-USB fit the bill perfectly.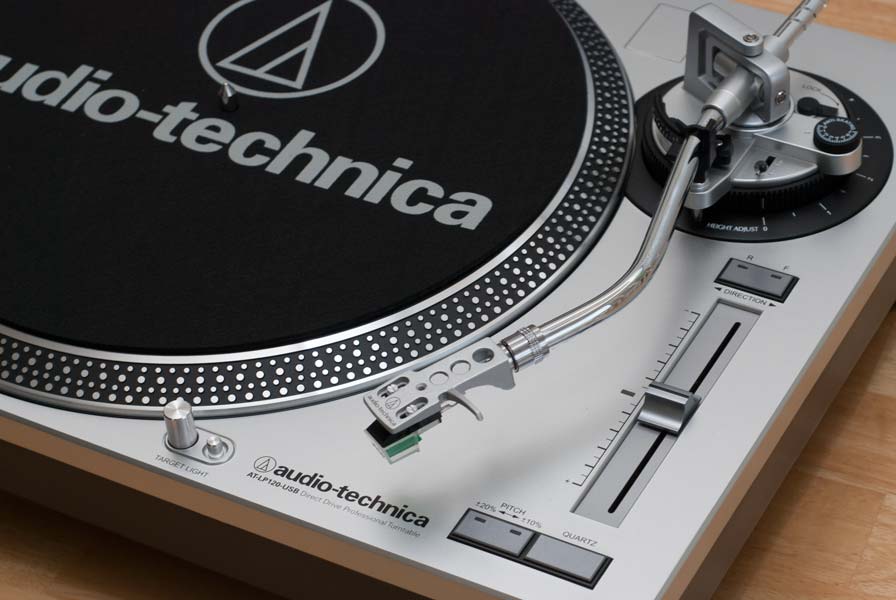 What Makes the AT-LP120-USB so great
It's a knockoff of the sadly discontinued Technics 1200. The fit and finish aren't quite up to the famous Technics, but that doesn't mean it's inferior. At over 20 pounds, it's pretty solid. It comes with a built-in phone amp. Which is nice since most modern receivers don't inlcude phono stages. It can be turned off if you do have a phono amp, or you choose to upgrade to one later.
The direct drive and stroboscope mean that the the LP120 will spin your LPs, 45s, or 78s at precisely the right speed, and there's no need to maintain and replace belts.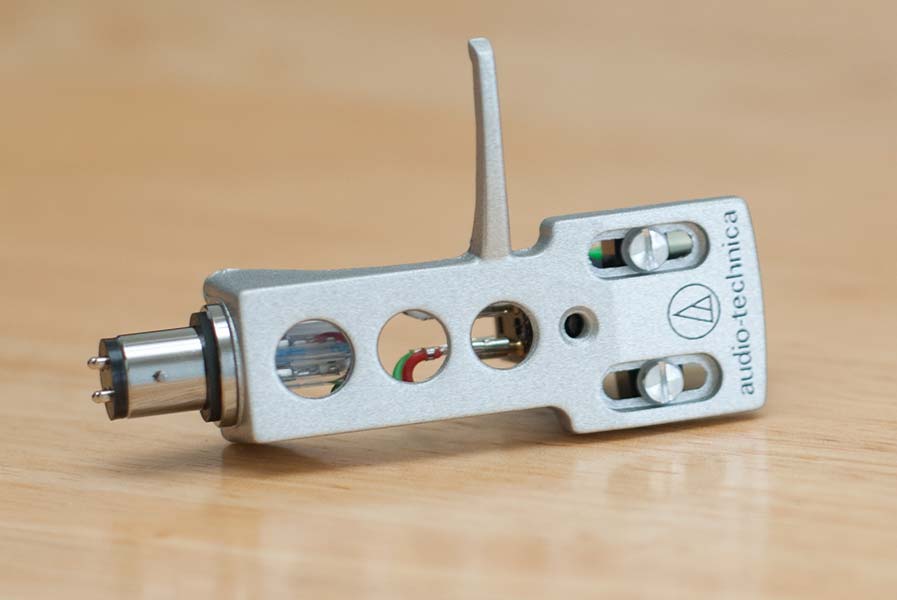 It comes with an AT95E cartridge, which is a pretty good sounding cartridge with a tracking force of 2 grams. If you want something nicer, it can easily be upgraded to the Shure M97xE. There's also antiskate, adjustable height, a target light, pitch slider, and a reverse feature.
I've already had some fun with the reverse feature listening to the backwards guitar solo in Bluebird by Electric Light Orchestra.
Deciding Against Other Options
I seriously considered the Pro-Ject Debut Carbon and the Kickstarted U-Turn Audio Orbit. I toyed with buying the Orbit until I realized there was no cue lever. So the Orbit definitely did not meet my ease of use requirement.
The main reason I ended up deciding against the Debut Carbon was price. At $450 for the turntable and a cheap phono amp I started to question if it was worth the extra $200. There was also no way I was going to ask my wife to remove the platter and move the belt each and every time she wanted to play a 45, so I was really looking at around $570 since I'd have to buy the Pro-Ject Speedbox as well. On top of that, the belt would have to be replaced from time to time.
So my extra $320 would get me about the same ease of use as the Audio Technica, better sound, and more upgradability. I ultimately decided that I'd rather spend the money on vinyl. The upgradability kind of scares me a bit because I can see myself getting sucked into a neverending money draining quest to achieve marginally better sound quality. I don't trust myself not to slide down that slippery slope.
Why not go cheaper?
The main reason not to go any cheaper is that most everything cheaper than the Audio Technica has a relatively high tracking force and way lower quality parts. There's not point in collecting vinyl if your turntable is going to damage it. Most of the turntables in this price range do not have replacable cartridges. Also, the AT-LP120-USB is one of the only sub $400 turntables that has published wow and flutter specs.
Pros
Cheap ($233 as of the time of this writing)
Builtin phono preamp
Chages speeds to play LPs, 45s, or 78s with the push of a button
Feels pretty solid (the whole unit weighs over 20 pounds)
Comes with decent cartridge with low vertical tracking force (2 grams)
Looks like a Technics 1200
Maintenance free
Let's you play records backwards
Cons
Direct drive means vibrations from the motor are not as isolated from the record
While it looks a lot like a Technics 1200, it's a lot more plasticy